My F-Droid apps recommendations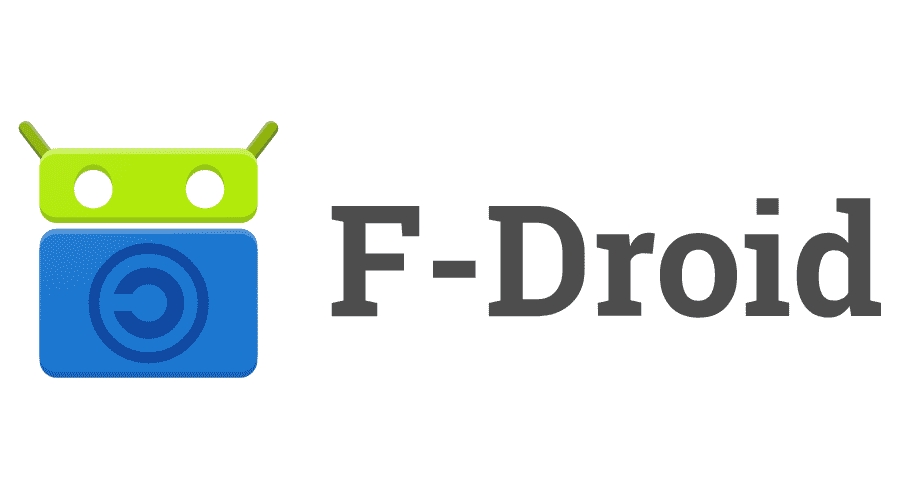 What is F-Droid?
F-Droid is a community-maintained software repository for Android devices; or - to make it simpler - an alternative store for Android apps. Similarly to the Google Play Store, F-Droid allows searching, installing and updating apps. What makes F-Droid different from the Google Play Store (and other alternative stores, such as Aptoide) is the fact that its entire list of applications is FOSS (Free and Open Source Software), meaning that the source code of the apps is available online, and can be inspected by everyone.
Why use F-Droid?
There are different advantages of using F-Droid. On the privacy side, F-Droid allows the user to download, install and update applications without being registered to the store. In addition, every app on F-Droid has to have the so-called 'anti-features':
No user tracking systems;
No advertising;
No dependence on non-free software: everyone can download, run, and use all the features of the application
On the security side, its open-source license allows everyone to check the source code of every app before downloading it. In addition, F-Droid sends all the information over HTTPS by default, and, if Orbot is installed on the device, it can even force the traffic to go through Tor.
If you are interested in the building and signing process of the apps, you can find some details in the FAQ section on f-droid.org or in the documentation about the security model.
How to install F-Droid?
Due to its FOSS nature, F-Droid cannot be found in the Google Play store. This means that it has to be downloaded and installed manually. You can find the app on the f-droid website, but, in order to install it, you should allow your browser to 'install apps from unknown sources' directly from the Android settings. This should also be enabled for F-Droid itself, in order to download and install apps from it.
A suggestion: disable this special permission for your browser as soon as the F-Droid installation is completed, because it creates a security risk for your device.
My favorite FOSS apps
Here is a list of my favorite FOSS Android apps. Keep in mind that some of them can be found also on the Google Play store.
| Name | On Google Play? | Category | Description | Code |
| --- | --- | --- | --- | --- |
| AdAway | No | AdBlocking | Ad blocker that uses the hosts file. It requires root privileges, if you don't have it, check Blokada instead. | GitHub |
| Aegis | Yes | 2FA token | Free, secure and open source app to manage your 2-step verification tokens. | GitHub |
| AntennaPod | Yes | Podcast | Download, stream or queue episodes with tons of features. Millions of free and paid podcasts available. | GitHub |
| Flym | Yes | RSS | Simple and modern RSS reader; fetches your websites/blogs and displaying them in a mobile-optimized way. | GitHub |
| Gadgetbridge | Yes (early access) | Wearables | Communicate with wearables (MiBand/Pebble/Amazfit) without creating an account. Many features available depending on the device. | Codeberg |
| KeepassDX | Yes (early access) | Password manager | Keepass compatible password manager. If you don't use a password manager, make yourself a favor and start using it. | GitHub |
| Kore | Yes | Kodi remote | A simple, easy to use and beautiful remote that lets you control your Kodi/XBMC media center from your Android device. | GitHub |
| KISS launcher | Yes | Launcher | Easy to use and extremely lightweight Android launcher. | GitHub |
| Material Files | Yes | File manager | An open source Material Design file manager, for Android 5.0+. | GitHub |
| NewPipe | No | YouTube (& more) | Youtube client that allows audio only playback in background and download. No Google account needed. | GitHub |
| Scarlet Notes | Yes | Notes | Simple and no hassle interface for adding notes in a beautiful material design. | GitHub |
| Slide | Yes | Reddit | Fully feature unofficial Reddit browser. Ad-free, easy to use, multiple account support and TONS of customizations. | GitHub |
| Termux | Yes | Terminal emulator | Terminal emulator with Linux package collection: bash and zsh, nano and vim, ssh, python, gdb and more.. on your phone! | GitHub |
| Vanilla Music | Yes | Music | Clean and simple music player. Support for all common audio formats, tag based and folder based navigation. | GitHub |
| Voice | Yes | Audiobooks | Audiobook player which remembers last position, has bookmarks, Android Auto compatibility and Sleep-timer. | GitHub |
Conclusion
This is only a brief introduction to the F-Droid world. Next time you are looking for an app, remember to check first if a FOSS alternative exists. Even if you don't want to install the F-Droid client, maybe you could find it on the Play Store: you will receive in return less ads on your phone and a more privacy friendly experience.
Before installing the app, always check when was the last update. Outdated apps may expose you to security issues (this is a suggestion that applies also when installing apps from the Play Store).
Sources
If you are interested in this topic, you can check: